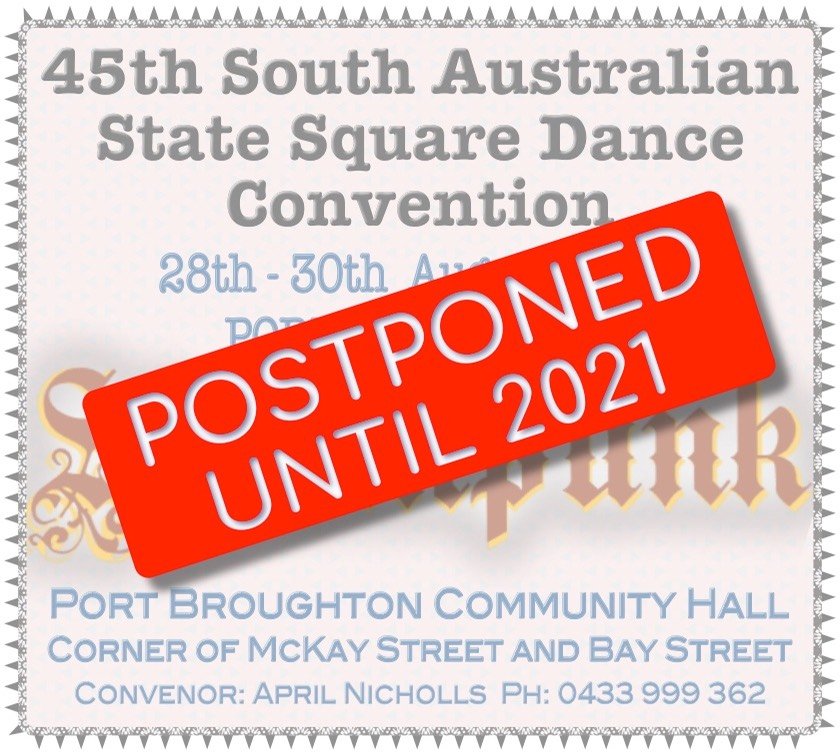 Hello Square Dancers,
I'm very sad to say that the 45th State Square Dance Convention Committee has, regretfully, decided to postpone this year's convention until the 27th to 29th August next year, 2021. We were very much looking forward to putting together a great convention for you this year. However, the uncertainty caused by the coronavirus related restrictions mean that, understandably, we cannot continue our preparations to hold the convention in 2020 as planned, especially when not knowing when social distancing and other restrictions will be lifted and large gatherings allowed again.
We will contact all dancers who have already registered to offer a refund, or alternatively dancers may opt to retain their registration for next year.
It is strongly recommended that anyone who has booked accommodation contact their accommodation provider to discuss either a refund or transfer of their booking to next year. Several places have already been contacted in this regard, but it is important that you each follow this up to ensure that your individual requirements have been met.
Hope that we will all be back square dancing in the not-too-distant future. In the meantime, I trust that you and your family and friends remain safe and well.
Your 45th State Convention Convenor
April Nicholls
45th South Australian State Square Dance Convention, Port Broughton SA
Friday 28th August to Sunday 30th August 2020
Port Broughton Community Hall, Cnr McKay St & Bay St, Port Broughton SA 5522
Convenor: April Nicholls 0433 999 362
Theme: STEAMPUNK
CLICK HERE to see some examples of STEAMPUNK fashion
Book online: https://www.trybooking.com/BGAUV
Email: sasds.convention.committee@gmail.com
REGISTRATION FORM
If you don't want to book online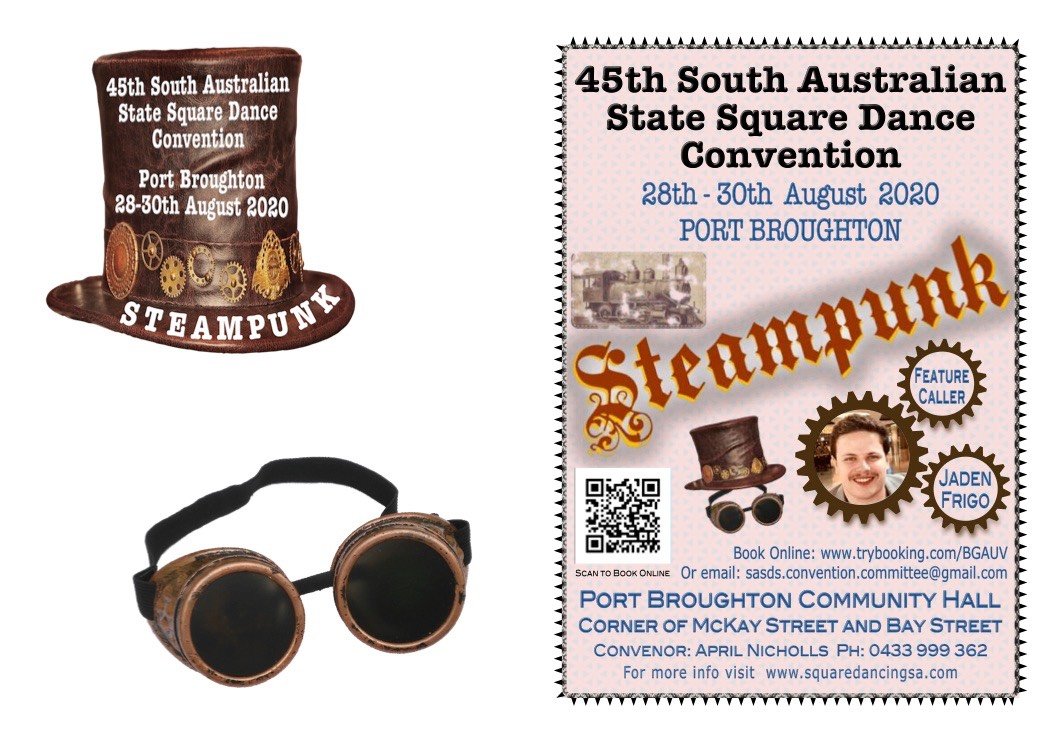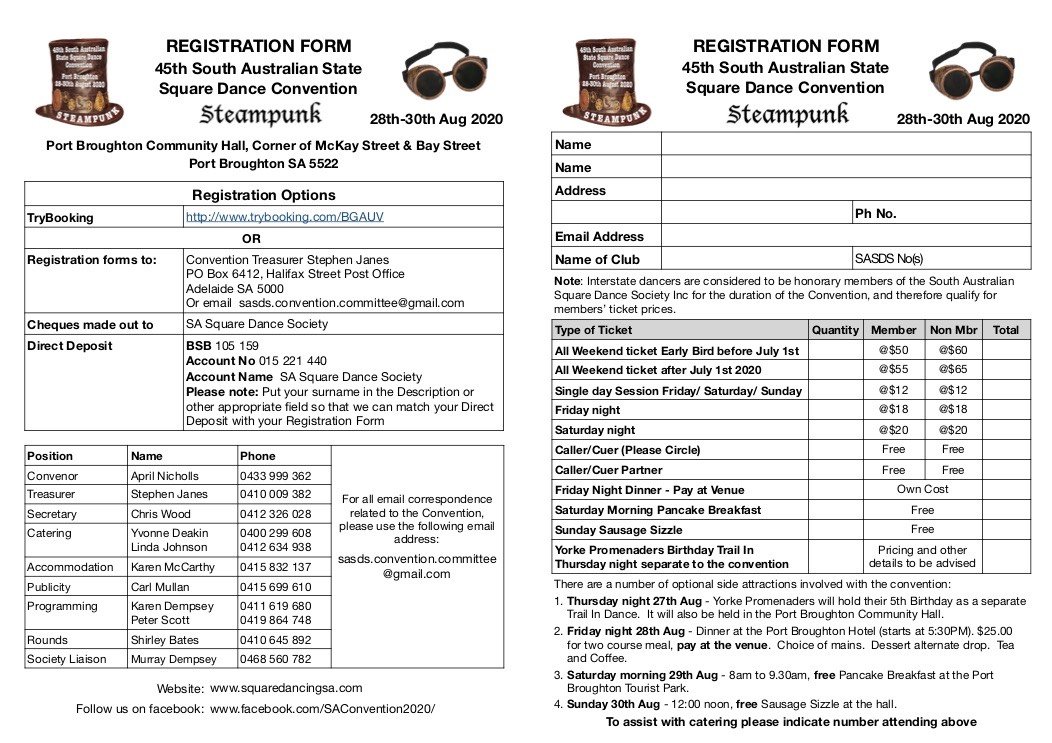 CLICK HERE to view or download the registration form as a PDF
To print it as an A5 booklet, use printer settings "Double Sided" and "Short Edge Binding"
Or book online: https://www.trybooking.com/BGAUV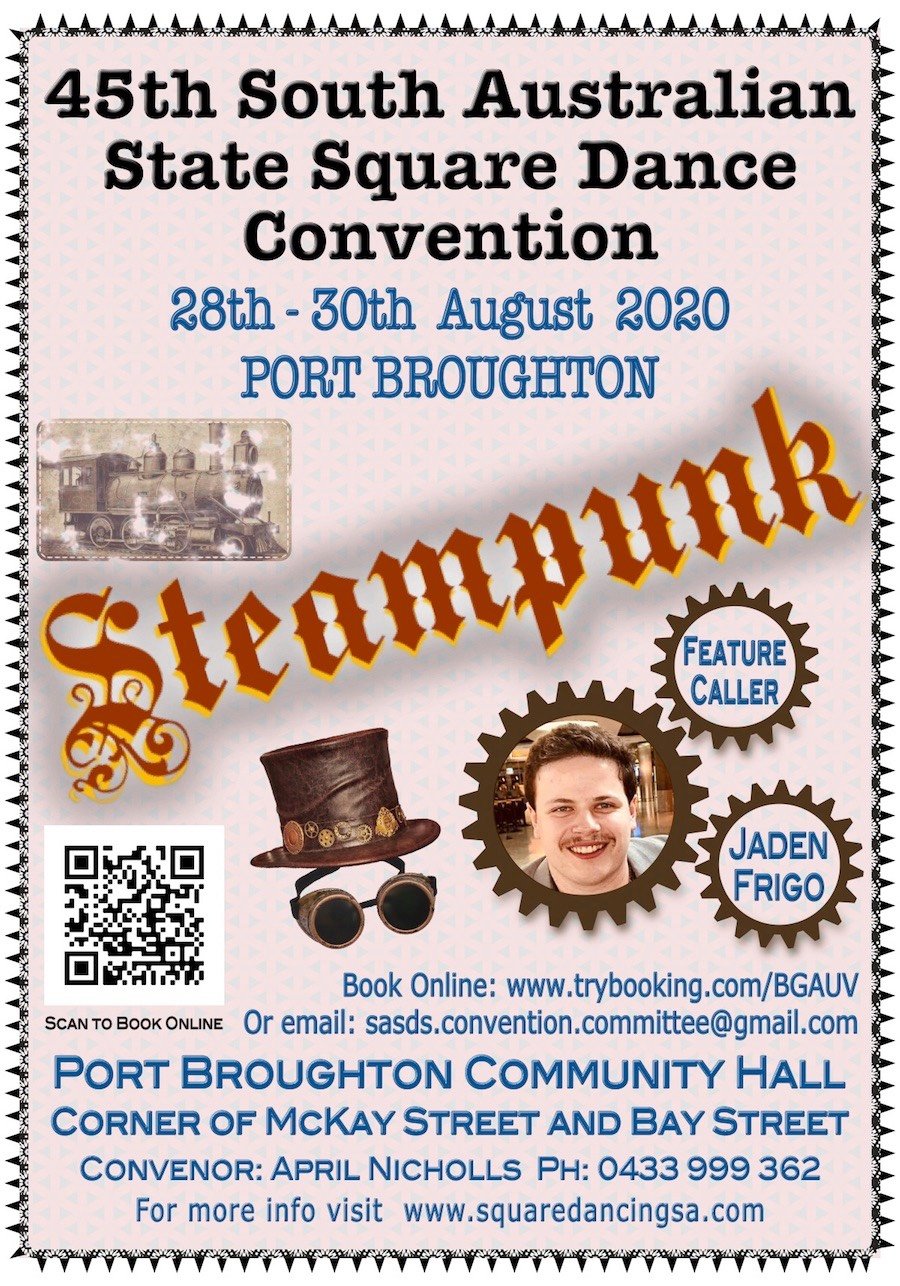 Book online: https://www.trybooking.com/BGAUV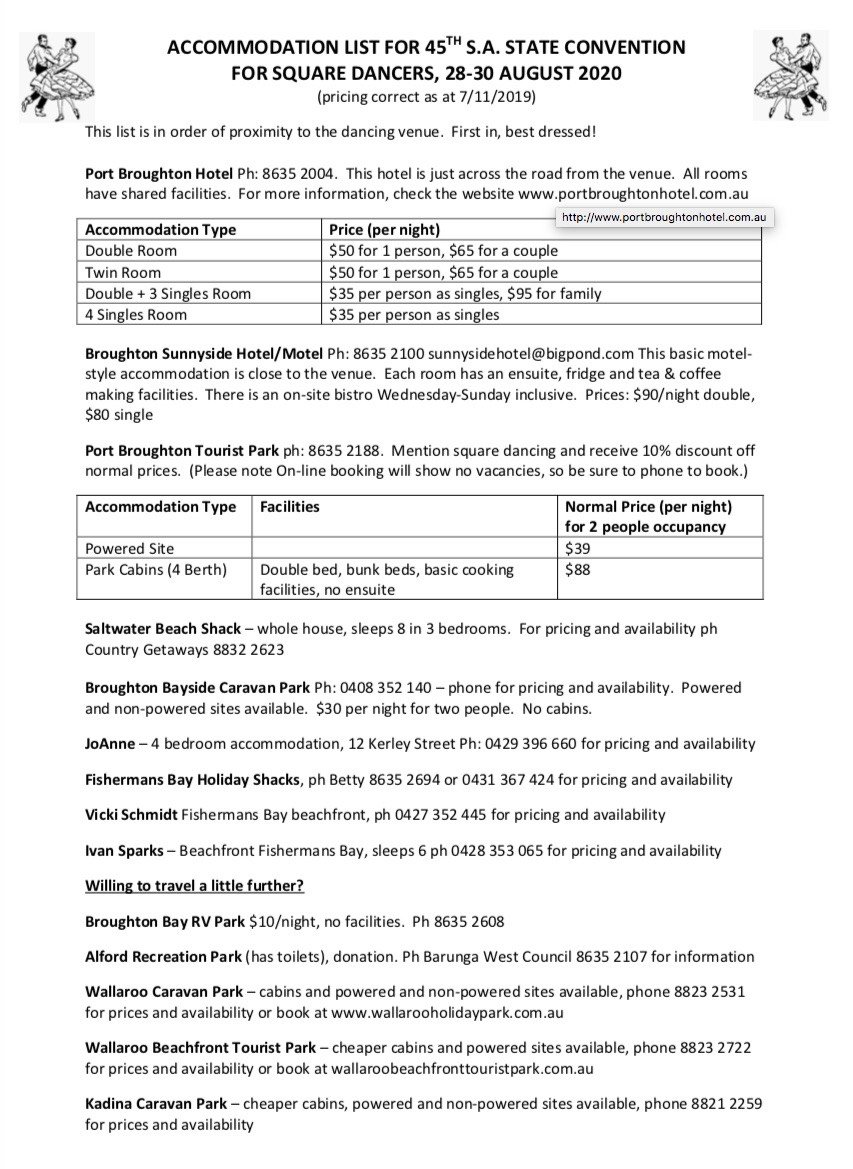 CLICK HERE to view or download the accommodation list as a PDF